I see that there is a new post where they mentioned my lover de! as well as Magic Byte:
Like F*ck I care! 😀 Let them make as many news letters as they wish.
I need money right now. I will keep claiming that this blog does not belong to me and the peanut brained fellows actually BELIEVE it lol! 😀

As long as they keep believeing that some other enemy of mine created this blog I will keep selling with my reputation intact. You all just need to pay in Bitcoin and I will deliver the goods!
My German friends are helping me: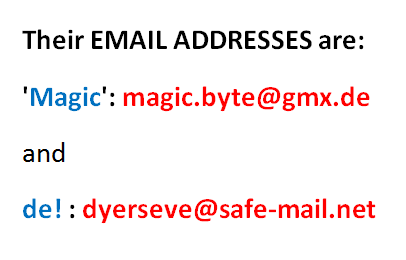 I will soon post some new stuff including the Binary Ninja Crack. So hold on…