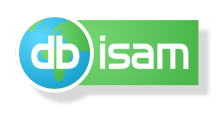 DBISAM 4.49B5 for Delphi 10.4.1 Client and Server Database and Components
DBISAM is the standard for replacing the BDE in Delphi or C++Builder applications. It has has been deployed to thousands of locations around the world, and can be branded so that no one even knows that DBISAM is being used. It is licensed per-developer, and includes royalty-free distribution. License management isn't required at all, and the money that you used to pay to the database engine vendor is now your profit to keep.
You don't need to use a feature-crippled "free" product in order to avoid licensing fees anymore. With Elevate Software, you are backed by a company that has over a decade of experience in highly-distributed and pre-packaged database application software.
Are you wasting money on support calls caused by the BDE not working properly with newer operating systems, or just not working on at all ?
DBISAM is designed to be included in a pre-packaged database application and can be installed very quickly and easily. The DBISAM Database Server is a single EXE (~1.8MB), only requires a single INI text file for configuration, and can be run as an application or Windows service. Source code to the DBISAM Database Server is included with every purchase, so it can be customized and re-branded, if necessary. The DBISAM client-side code can be compiled directly into Delphi and C++Builder applications. It is also available as an ODBC Driver in the form of a single DLL (~1.5MB) for applications that can use ODBC for data access. DBISAM client code can also transparently switch between local, single-user and client/server, multi-user usage.
DBISAM can automatically create all necessary files when they are needed. DBISAM provides reverse-engineering facilities that allow you to easily create creation SQL scripts and Delphi/C++Builder code that can be run during installation to transparently create any necessary tables and indexes.
Once installed, DBISAM is not fragile and cannot be made inoperable by another application's installation process. Many database engines are extremely sensitive to configuration changes and require constant attention by an administrator.
Are you ready to start on a new path to success ?
DBISAM has been used in retail POS, hospital management, physican and dentist practice management, tax preparation, payroll service, government and public court system management, and web site applications, just to name a few. These applications require constant up-time and consistent performance in order for the application vendor to be successful. DBISAM can help bring the same type of success to your database application.

Get it on HERE itself (email me) OR Get it here:
https://developer.team/delphi/30890-dbisam-449b5-for-delphi-1041-client-and-server-database-and-components.html