[X-Ray] turns into Gay-Ray. The pedophilic criminal who went by the monikers [X-Ray] and Roentgen, instead of sitting silently in his Cathode-Ray Tube, decided to re-start his pedophilic career with the new nicks Gay-Ray and Gay-Gen.

This is the height of crime! The lowest depths of depravity. It is sad to see TSRh forum degenerate so bad 🙁 You can see the details in the chatbox: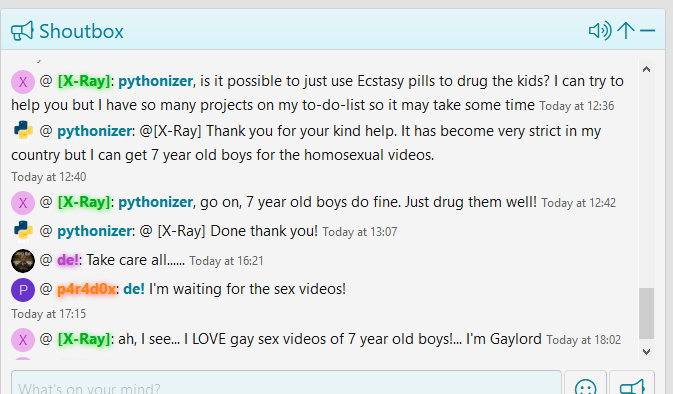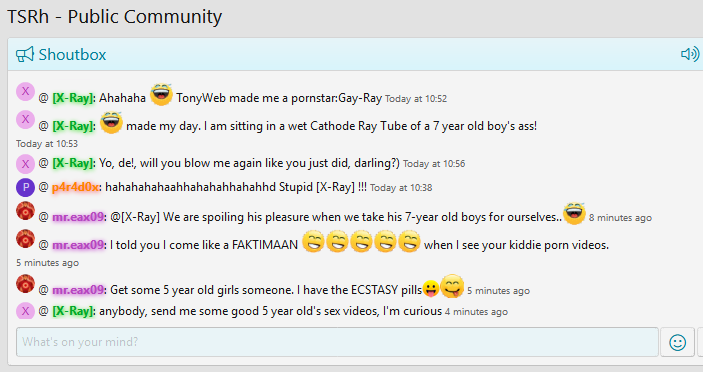 TOMORROW:
A STAFF PICTURE of the team of my BELOVED BORED4ALL!
STAY TUNED!!!!